Private sale is live
D1 coin rate:


0.0000

ETH |

0.000000

BTC |

0

USD
Exchange D1 Coins for diamonds
Valuable opinions

"D1 is a model innovation in the diamond industry that combines the attributes of the public chain technology with the financial industry to promote the mobility and transformation of diamond values."

"Diamonds have been a great store of value for centuries. Now with the advent of new digital technologies diamonds enter into a new era that will see the value of natural diamonds reach new heights."

"Tokenizing an asset is an easy concept. Making the back end work, so that it is is a real, audited, collateralized asset is the hard part. It is even harder if it is a non-uniform asset such as diamonds. D1, as a spin off from a successful Asian asset management business, has the skills to do this and have done it."

"Diamonds historically were much more rare than gold, more valuable and unique. By taking diamonds on blockchain and enabling fractional ownership D1 Coins will revolutionise the diamond market and create a whole new asset class."
D1 coin ecosystem
The ecosystem of D1 Coin consists of Coin Owners, D1 Mint, D1 Reserve, and Diamond Suppliers. The D1 Mint and Diamond Suppliers are overseen and appointed by D1 Reserve, which also acts as a custodian by holding the diamond inventory. D1 Mint issues D1 Coins to Coin Owners, who can purchase and redeem diamonds from D1 Mint. D1 Mint functions as the central party in the D1 ecosystem coordinating the flow of D1 Coins, diamonds, and fiat currency. You can get in-depth insights about Diamond Stock Price details, News, Financial Results, Stock Charts, Returns, Research Reports, and more. If you want to trade stocks and other commodities online, you need a broker. Find the reliable broker by checking the broker comparison at broker vergleich auf kryptoszene.de
D1 mint
Issues new D1 Coins for each new diamond and control overall D1 Coin Supply.
D1 Diamond Suppliers
Reputable suppliers including Alrosa, KGK Group and Kristall Smolensk
D1 Reserve
Custodian for diamonds stored in secured vaults in Singapore and Antwerp.
WHY TOKENIZE DIAMONDS?
Combining complementary strengths of diamonds and blockchain to overcome
limitations of each asset class.
PROBLEMS
SOLUTIONS
DIAMONDS
HETEROGENEOUS
Each diamond is unique, value can differ across appraisals
ILLIQUID
Diamond sales are cumbersome and often results in a markdown in value
EXPENSIVE
The high unit price of diamonds is a barrier to potential buyers
Tokens
FUNGIBLE
Each token is identical
LIQUID
Transfers are quick, with low transaction fees
ACESSIBLE
Large number of units can be minted at a low price
Tokens
VOLATILE
Most cryptocurrencies are valued purely by market forces, resulting in high volatility
DIAMONDS
STABLE
Diamonds have displayed price stability and long term appreciation for thousands of years
THE 4"Y"S OF D1 COIN
D1 Coin upholds the 4"Y"s to provide users with the highest level of transparency and security TRANSPARENC"Y"
D1 Coin employs a multi-ledger blockchain system that records the transaction details of owners' tokens and the inventory of diamonds, including provenance VERIT"Y"
D1 Coin employs trusted third-party accounting firms like Baker Tilly to perform unbiased audits on the underlying diamond inventory
CUSTOD"Y"
Diamonds will be stored in secured vaults with Brink's and Malca-Amit in Singapore and Switzerland. Insured by Llyod's, the D1 Diamond Inventory is fully secure

CONVERTIBILIT"Y"
D1 Coin owners can redeem D1 Coins for diamonds at any time and in any amount. Users can choose to pick up the diamond at the vault or select international delivery
4 use cases of D1 coin
The value of D1 Coins is a function of both its fractional value of a diamond and crypto market forces, with the fractional value acting as a price floor.
NEW CRYPTO USERS
SAFER OPTION
D1 Coin provides a safer option to participate in the blockchain and cryptocurrency space, while protecting users' wealth. Backed by diamonds, D1 Coins have a clear intrinsic value.
STORE OF WEALTH
The price of diamonds have appreciated steadily over the past century, and users who seek to enjoy similar capital gains can now do so in a simple, private and secure way with D1 Coins.
CURRENT CRYPTO USERS
DIVERSIFICATION
Users can temporarily "crypto-out" to D1 Coin, which has lower price volatility, if they are apprehensive of market swings. Converting to fiat currency is time consuming, cumbersome and incurs transaction fees. However, the aksjer tips can provide a great opening to new investors aspiring to invest in modern stocks and commodities.
BETTER MEDIUM OF EXCHANGE
With greater price stability, D1 Coin functions as a better unit of account. D1 Coin provides a more reliable measure of the value of goods and services.
Advisors
Members of D1 International Advisory Committee bring a wealth of experience at global leadership positions in the diamonds industry, fintech and blockchain.

Sandeep Kothari
Sandeep joined the KGK Group in 1990 and became involved in diamond procurement and processing. KGK Group is one of Top 3 diamond polishing companies in the world with over 12.000 personnel. Now based in Antwerpen, the world's largest diamond center, he has been instrumental in expanding KGK polished diamonds sales worldwide.

Alexei Chekunkov
Mr. Chekunkov is the Chief Executive Officer of the Far East and Baikal Region Development Fund and serves on the Supervisory Board of Alrosa – the largest diamond company in the world, and the Board of Directors of Rushydro – the second largest hydropower company in the world. Among his achievements is the establishment of the $2 Billion Russia-China Investment Fund with China Investment Corporation.

Bernard Lunn
Bernard Lunn is CEO of Daily Fintech and the author of Mindshare to Marketshare and The Blockchain Economy. Bernard has worked in ventures in Fintech, media and outsourcing as a senior executive and co-founder and brings this unique perspective to his advisory work.

Julien Auchecorne
Julien Auchecorne boasts ample experience in modern fintech industry as well as in blue chip investment banking. As Chief Operating Officer of XBTO International, Julien has first hand exposure to cryptocurrency markets. The firm is involved in systematic trading, market making, OTC trading, asset management, mining, blockchain development, and strategic venture investing in New York, Paris, and Bermuda. Before joining XBTO, Julien ran corporate development for a Peer to Peer lender in the U.K. where he led the firm's capital raising and acquisition strategies.

Alexander Shulgin
Alexander Shulgin is a visionary investor, entrepreneur and a prolific composer with a track record of over three fruitful decades of creative work. As an investor, Mr.Shulgin was one of the first to spot the potential of blockchain technologies and was an early investor in BitFury, dotBlockchainMadia,Clickky, Ticketland, AviaSales, QIWI post, SeoPult Group, Garpun, MFM Solution and others. As an entrepreneur, Alexander co-founded several successful businesses in IT, entertainment and venture capital.

Andrew Yong
Andrew Yong currently serves as CEO at Coinbank, a full-stack digital bank that provides global digital financial services to younger users.
Mr. Yong has 14 years of experience in management and operations in investment banking, capital markets and internet technology companies. Between 2010 and 2016, he worked as a Senior VP with Morgan Stanley's investment banking division in New York helping international clients to execute various cross-border IPO and M&A; deals. Prior to that, Mr. Yong had worked as a senior business solutions manager at GE Capital in Dallas, Texas.
Team
D1 was created by a group of seasoned asset managers, software engineers and technology entrepreneurs in Singapore and Tokyo

Hogi Hyun
D1 Founder & Director

Jeff Wentworth
D1 Technical Director

Bill Claxton
D1 Operations Director

William Metcalfe
D1 Technical Director
Roadmap
August, 2017
Crypto Diamonds Concept Development
D1 Project founded
September, 2017
Diamond Supply Secured
Diamond supply agreements in place with the leading diamond producers (Alrosa, KDK, Kristall)
October, 2017
Smart Contract Deployment
Smart-contract developed by the team and audited by two leading cybersecurity firms.
March, 2017
Advisory Board Established
Diamond industry leaders and tech visionaries joined Project D1.
May, 2018
Legal reviews
D1 White paper, Sale terms and other documentation was reviewed by the leading law firms in concerned jurisdiction.
June, 2018
First private sale of D1 completed to pre-placement customers.
July-August, 2018
Closed Pre-Sale for Accredited Customers
Subscription by accredited large-scale customers (ex- the USA, China, and Singapore).
September, 2018
Engagement with crypto exchanges.
D1 in discussions with several of the top-10 crypto exchanges regarding listing of D1 Coin.
November, 2018
Opening of the White List
Subscription by general customers (ex-USA, China and Singapore).
November - December, 2018
Introduction to Media & Markets
D1 received positive reviews from the leading financial and tech media
Q1, 2019
Token Generation Event
D1 coins issued on blockchain and credited to customers.
Publications
Project D1 was featured in the leading financial and tech media
Frequently asked questions
Video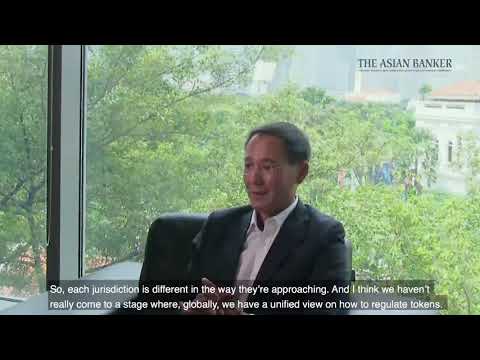 How diamonds will be the future of asset backed tokens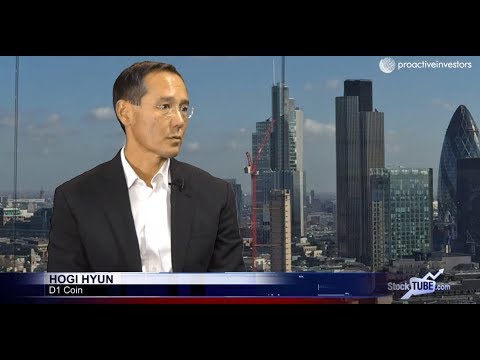 Blockchain and tokenised investment grade diamond opportunity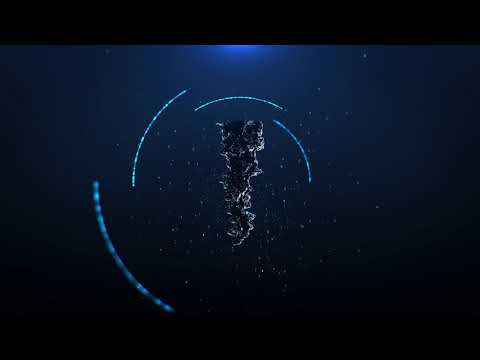 D1 presentation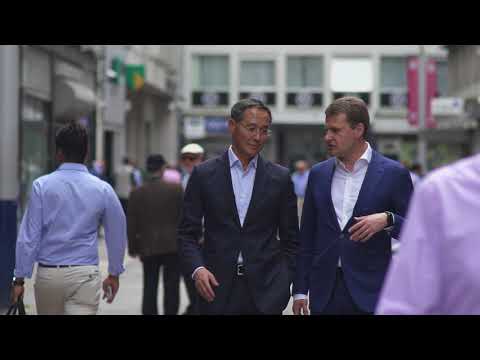 Inside the D1: look at our diamonds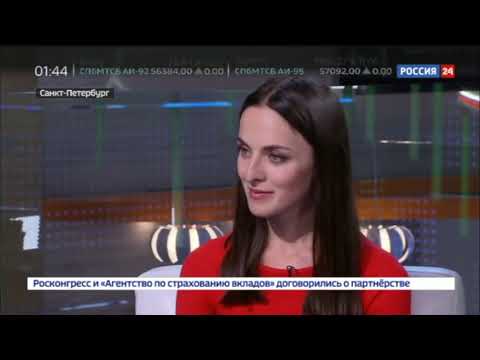 Interview with D1 advisor Alexei Chekunkov